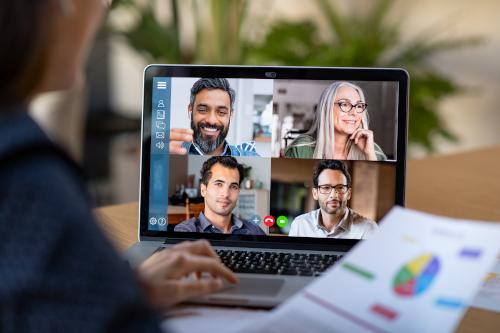 Many people are finding that there isn't enough time in the day to answer every email. Email is one of the greatest culprits of stress in the workplace.
Email was designed decades ago with users in mind who weren't nearly as connected as we are now.
Email is not always the most effective, fast, and reliable form of communication. Most everyone has a cluttered inbox with menial updates that you've been copied into. The most important emails become lost in the mess.

It might be time to consider your other options. Ultimately, it comes down to this: your form of communication should depend almost entirely on what it is that you're trying to communicate.

Collaboration PLUS is an 'enterprise social networking service', designed to help employees 'collaborate across departments, locations, and shifts. The collaboration tool is used in over 100,000 websites both private and public. You can set up groups for individual topics or projects, and use these groups to share files and facilitate collaboration. Collaboration PLUS is good for: Collaboration, file-sharing, messaging specific groups of colleagues.