Tools to communicate with your team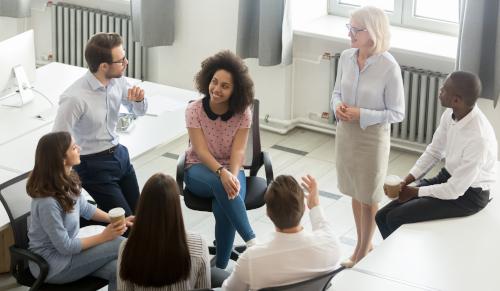 If you don't communicate, you can't collaborate. From instant messaging to discussion groups and video conferencing tools, there are many options for team collaboration tools:
Collaboration PLUS
Collaboration PLUS
contains both video conferencing tools with discussion groups, automatic notifications, calendar of events, policy & document storage. For the price, it rivals all of the more expensive solutions.
Flowdock
Flowdock
is a group and private chat platform. Its most interesting feature is its team inbox which aggregates notifications from other channels, like Twitter, Asana and customer support tools. If you do not use those channels within your organization, they may not be of value.
GoToMeeting
GoToMeeting
is an online video conferencing software that allows users to schedule meetings and share screens. It's one of the most popular video tools with millions of users. I does not have group discussion, video sharing, document storage, or event management.
Slack
Slack
is a popular and well-crafted platform offering instant messaging, file transfers and powerful message search. It has many features and dozens of integrations with other tools like Trello and Intercom.
WebEx
Cisco's WebEx
provides personalized video meeting rooms where users can to host and join meetings. People can use WebEx for team collaboration, webinars, training and customer support. Because if focuses on video, it is not meant to be a platform to maintain documents and conversations over time.