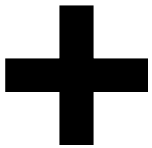 We endeavor to improve the functionality of Collaboration PLUS. Our developers work to give you the latest tools to keep your organization informed.
Version 4.7 In Progress
Pages Module Completed

LMS Integration In Progress
Certificate Viewing In Progress

New 1500+ Emoji Completed

Google Login integration Completed

Twitter login Completed

LinkedIn login Completed

New user points Completed

My Colleague Location support for OSM completed

Fan page Completed

Followers completed
Version 4.6 Now Available!
Status update with background completed

Reactions Completed

Poll Module Completed

Open street map Integration Completed

Poll for groups and events Completed

Better sharing options Completed
Version 4.5
More Video channels support Completed

New Emoji in comments Completed

Last profile visit Completed

Frontpage Poll Completed

File upload everywhere Completed

Advance Chat notification option Completed

Rename Group Chat Completed

Mark all message Read Completed

Delete Community profile data from profile options Completed

Troubleshooter Manual Clean Up: Clean Up Orphaned Chats. Completed

Request Invitation System Completed

Consent Checkbox option for GDPR Completed

Add users to desired group on selecting profile type during registration Completed

Live Chatbar Completed

Leave chat conversations Completed
Version 4.4
ACL - Stage 2:

Control who can access and execute different features. Completed
Add users to specific ACL groups based on Profiletype. Completed

Turn outdated messages system into modern chat system Completed