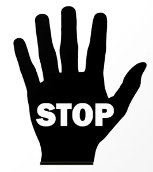 Your data (messages, posts, videos, pictures, documents, et.al.) are NOT public. They are not viewable by the casual visitor. We provide multiple levels of security.
Security Levels
SSL or Secure Socket Layer - all communications between your browser and the server is encrypted.
CMS or Content Management System - to gain access to the data stored in the Collaboration PLUS database, you must login. You have no access to the data unless you have a registered account.
Manager or Administrator Access - to manage employees (add/delete/suspend), and provide document access, only people with "Supervisor" privileges can perform certain functions.
Optional Firewall - as an optional feature, we are able to place a firewall in front of the Collaboration PLUS portal. This firewall can block access from specific countries (e.g. only North America - block all others). If a country is blocked all they they get is an error message. Our Firewall knows about hacking bots that try to break in - and it blocks them.