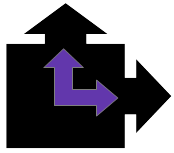 Employees can easily share videos from all the major video hosting sites, including YouTube, Facebook, Vimeo, and many others. We import the title and description automatically.
Upload Videos
Upload your videos from local PC
Video Galleries
Display videos in video galleries for an eye catching view.
Video Tagging
Tag employees in videos to share the video with colleagues.
Video Categories
Create video categories to organize your videos.
Video Comments
Make comments on videos, like and reply to comments with Emoji and image option in comments.