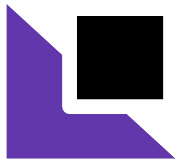 Perfect for work-from-home operations. By adding Chat & Video Conferencing to your Collaboration PLUS portal gives you have the next level of communication. ZERO software to install. It is the first video chat system using HTML5 technologies such as WEBRTC peer-to-peer data stream, system notifications and much more:
Built in - No need to install software or additional hardware.
Screen Share
Shared Blackboard
Private messaging system
Video conference for multiple users
Peer-to-peer Blackboard™ for Screen Sharing or to share slides and drawings
Chat translating your messages into another language
If desired there is a Skype bridge™
Integrated ticketing management
Web notifications even on mobile devices similar to a native app alert
Advanced help desk mode
Geolocation with Google map
Videochat Media Recorder in webm format to send short video and audio messages
10 themes included
Peer-to-peer HTML5 videochat™
Multiple tabs sync mode
Private user-to-user chat and public chat mode also supporting chatrooms
Multiple chatrooms
Form based chat join and auto activation
Email notifications
File attachment exchange
Configurable Emoji with keyboard shortcuts
Unlimited users
Media objects support, videos, iframe, images, links, Youtube, Vimeo, etc
Private chat between users
Public chat for multi users conversations
Mobile devices support for iOS, Android and more
Responsive full-screen mode
Ban and moderate chat users
Collaboration PLUS Chat & Video Conferencint implements the most advanced HTML5 features and makes possible to use best technologies such as peer-to-peer data stream directly between browsers for HD videochat without needs of Flash based plugins or intermediate servers and also operating system web alerts to be notified of incoming messages when the browser is minimized.
It's an extreme flexible communication solution, you can use it as a remote office chat system between employees If you implement Collaboration PLUS for your customers, it can be useed it as a help desk and integrated ticketing tool to talk live with visitors or customers, that are contacted by predefined customer agents.